Protect your Network Against Remote Devices
Protect your network when accessed by remote devices like smartphones, laptops, tablets and other wireless devices using ESET.
ESET Security Management Center provides a real-time overview of all your on-premise and off premise endpoints via an enterprise-grade console. Benefit from full reporting and security management for all operating systems.

Get Started


Modern multilayered endpoint protection featuring strong machine learning and easy-to-use management


Recommended


Best-in-class endpoint protection against ransomware & zero-day threats, backed by powerful data security


Advanced Features


Complete, multilayered protection for endpoints, cloud applications & email, the #1 threat vector

Modern Endpoint Protection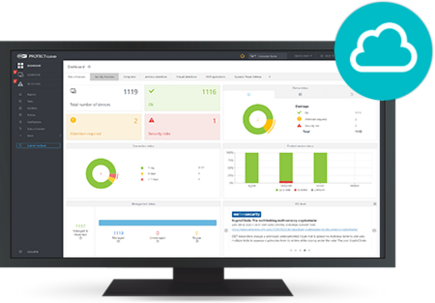 Ensures real-time visibility for all endpoints as well as full reporting and security management for all OSes
Comes automatically within all bundled solutions.